E-Design
So you found us and are thinking you'd love to work with us! The only problem, we are clear across the country! Wishing we were in your home town? That's where E-Design comes in!
What's E-Design? E-Design is the ability to provide design services for our clients anywhere the world wide web is available! It can be as simple as DIY advice, a color consult, updating the family room, re-design, staging your home to sell or as complicated as a complete kitchen remodel! YES we said, remodel!
With our direction, you provides us with photos, specific measurements and other information as needed. With this information we create your personalized design, then we go over it and tweak the design together. For a color consult we send you a color report and you hire your own contractor or do the work yourself. A re-design would include an easy to read new space plan along with suggestions for any new updates complete with a shopping list. We can even drop ship many items directly to your home from many of our vendors.
We know you're asking how do they remodel my kitchen in Atlanta all the way from Colorado? Simple. We take your information and your wish list and we create the complete floor to ceiling design, including specifications for materials, cabinetry, plumbing fixtures, flooring, lighting, etc. After we tweak your design together, we can do one of two things. Swan Mountain Interiors can procure your needed items and have them drop shipped directly to your home and your contractor can then install everything based from the set of plans provided by us. Or you can source the items yourself locally. It all comes down to just how much each client wants to be hands on!
Email us today to discuss your project!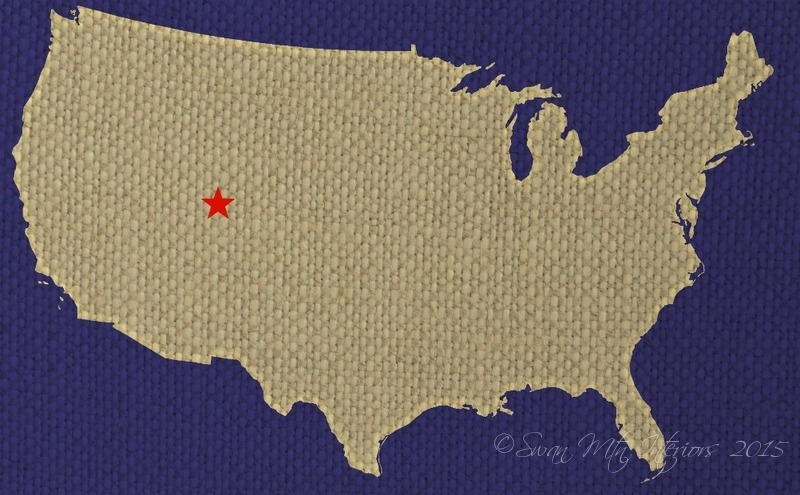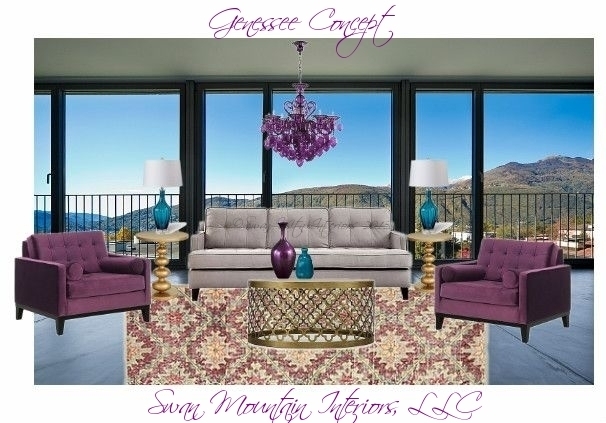 Concept Board
We create concept boards for you to visualize your new space.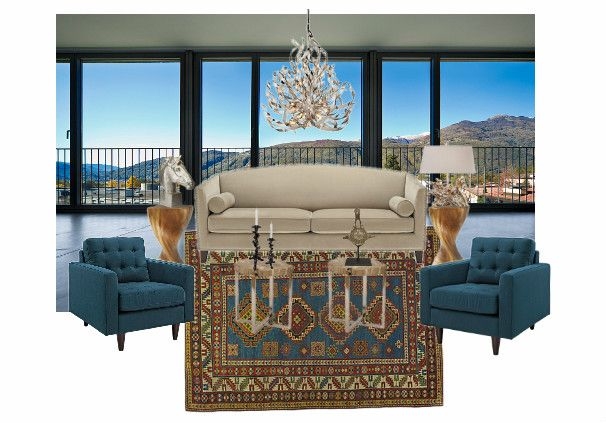 Concept Board II
Sometimes you're torn which way to go, you may LOVE both the purple AND the blue chairs, which way to go? With this type of visualization concept boards, it hopefully makes your decisions easier